DigitalPhone.io's new Web is a browser-based softphone built specifically for our hosted platform clients. One of the many benefits of our mobile Web is its simplicity. Designed to mirror the interface of the DigitalPhone.io mobile smartphone apps, individuals will find it simple to place calls and manage their settings due to its familiar intuitive design. Our new Web-based softphone can be accessed by navigating to a unique URL in the browser and logging in or by launching the pop-up from the portal. It does not require any additional software installations or configurations for end-users to struggle through. All they have to do is launch the application and start dialing.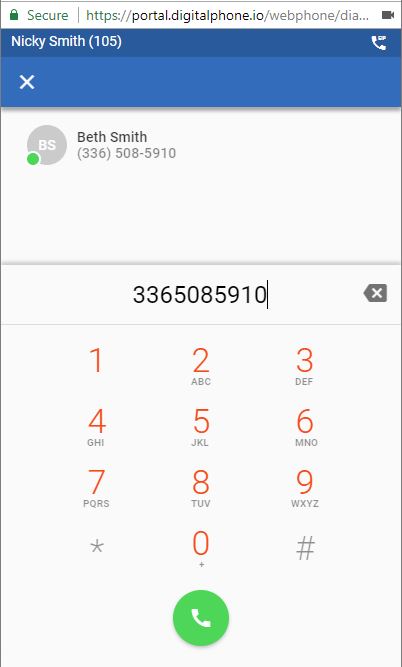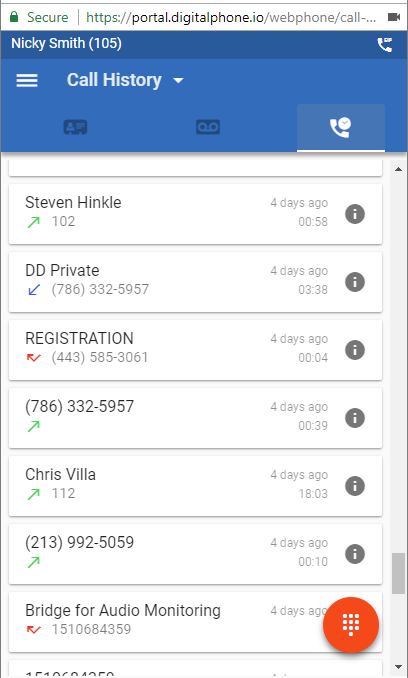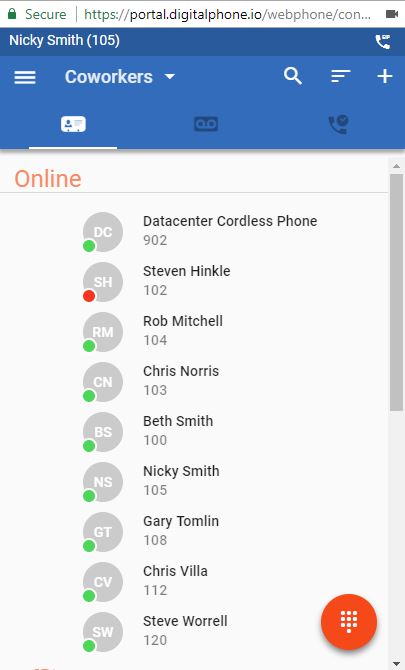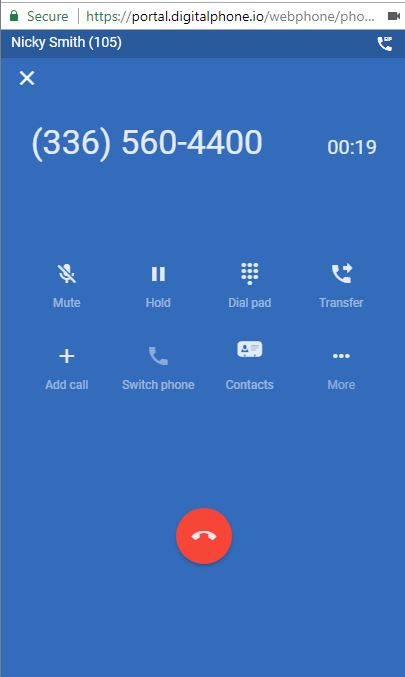 The new app installs quickly and easily, and supports the advanced unified calling (UC) features of DigitalPhone.io's network. End users maintain the same identify when making and receiving calls from any location regardless of device, and have full management control over various customizations, configurations and calling options (e.g. mute, hold, transfer, add call, speaker, etc.).
In addition, since the app is fully and automatically integrated with DigitalPhone.io's network, end users can switch from one device to another without interrupting a live call. For example, they can answer or initiate a call on their desk phone, and then seamlessly transfer it to their smartphone if they need to leave the office.
Other key features of DigitalPhone.io's new softphone app include:
A streamlined, clutter-free interface
Easy-to-use dial pad that is ideal for devices with small screen sizes
Voicemail indicator with details (name/number of caller, time of call, length of message)
Full list of contacts (app and phone)
Complete call history (made and missed)
Answering rules

Maybe it time to look at your local telephone bill. You could be saving as much as 60% a month on telephone services and get a feature rich cloud based telephone service. Switching is hassle free and can be done in just a few days. All you need to do is call us at
(336) 544-4000
to one of our sales engineers that will walk you through the process and give you a professional quote and our 100% money back guarantee.
Mention you saw this page and code word switch and get $100 off your account setup, number porting and account activation.
[/insert_php]
The Features You Need
Anywhere in the United States our service delivers caller ID, call waiting, unlimited calling, follow-me, special call routing, call queues, contract-free plans, and much more.

The Price You Want
Hosted PBX is an affordable answer. Businesses Realize VOIP Cost Savings by making the switch to a VOIP Hosted PBX solution. Our rates for Greensboro are the lowest available. Put your business telephone in the cloud.

100% Customer Satisfaction
If you aren't completely happy with our VOIP hosted IP PBX service, please let us know. Your satisfaction is our #1 goal. Read our
FaceBook Customer Reviews.

What are you waiting for? Call us. (336) 544-4000.