End-users are now able to send and receive messages from within their DigitalPhone.io portal. Messaging between users within the same domain can be sent using the new "Chat" feature while messaging between other types of phone numbers will be sent as SMS messages. The addition of SMS messaging to the portal allows users to maintain a single identity when communicating using text messages which is becoming an increasingly popular form of business communication. Both chat and SMS conversations are stored in a new tab in the "Messages" section of the portal, creating an easy way for users to manage multiple forms of communication in a single interface.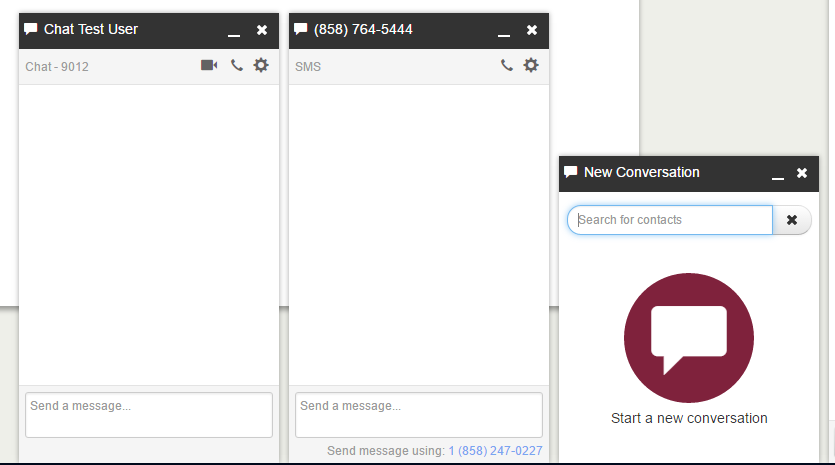 Maybe it time to look at your local telephone bill. You could be saving as much as 60% a month on telephone services and get a feature rich cloud based telephone service. Switching is hassle free and can be done in just a few days. All you need to do is call us at
(336) 544-4000
and press option 1 for a fast pass to one of our sales engineers that will walk you through the process and give you a professional quote and our 100% money back guarantee.
Mention you saw this page and code word switch and get $100 off your account setup, number porting and account activation.

The Features You Need
Anywhere in the United States our service delivers caller ID, call waiting, unlimited calling, follow-me, special call routing, call queues, contract-free plans, and much more.

The Price You Want
Hosted PBX is an affordable answer. Businesses Realize VOIP Cost Savings by making the switch to a VOIP Hosted PBX solution. Our rates for Greensboro are the lowest available. Put your business telephone in the cloud.

100% Customer Satisfaction
If you aren't completely happy with our VOIP hosted IP PBX service, please let us know. Your satisfaction is our #1 goal. Read our
FaceBook Customer Reviews.

What are you waiting for? Call us. (336) 544-4000.