29 Aug

DigitalPhone.io Implements Multi-Location VoIP Phone System for Leading Dermatology Practice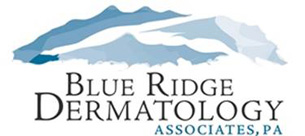 August 29, 2017 – DigitalPhone.io, a pioneering hosted telecommunications firm that serves businesses and educational organizations nationwide, announced that it has wrapped-up a successful VoIP phone system implementation for Blue Ridge Dermatology Associates, a leading North Carolina dermatology practice.
"We wanted to continue our focus on customer service in the digital age, and felt that VoIP was the technology of the future," commented Kristy Kearns, Practice Administrator at Blue Ridge Dermatology Associates. "We looked at several vendors and options, and determined that DigitalPhone.io was the best choice. They also came highly recommended by an IT company in Raleigh, and we would highly recommend them as well. They have a great system, and are very responsive when it comes to finding solutions for unique, specific problems."
Ms. Kearns and her team worked closely with DigitalPhone.io's staff to implement and configure a VoIP phone system infrastructure that currently supports 42 extensions across two locations in Raleigh and Cary, respectively. The system went live in early August. "The day after our implementation, you could hardly tell that we were operating on a new system because everything was so smooth and seamless," added Ms. Kearns. "The only changes we've made have been improvements on services that we didn't have with our previous phone system. We were surprised and pleased at how flexible the system was to changes that we didn't even know were possible. DigitalPhone.io's support staff have been very helpful in coming up with fresh ideas to our old challenges and issues."
"Kristy and her team were and remain outstanding to work with," commented Brant Yandell, Partner Manager at DigitalPhone.io. "We are pleased to be part of their telecommunications solution, and access a state-of- the-art VoIP phone system that enables them to continue delivering the exceptional levels of customer service that their patients have come to expect." For additional information regarding DigitalPhone.io, visit https://digitalphone.io or email inquiry@DigitalPhone.io.
About DigitalPhone.io
DigitalPhone.io (formerly Carolina Digital) is a pioneer of hosted phone services, and provides products that improve the capabilities of business and education telephony, while reducing their overall cost. The company's offerings stand out for their excellent value, including very competitive pricing, the industry's deepest feature set, ease of deployment, and many user-friendly packages – from a full turnkey set-up including dial tone and and VoIP phones, to automated call answering and routing solutions that work with existing land lines, cell phones or VoIP phones. Learn more at https://digitalphone.io.